Band: Kelsey Skaggs
Visit:
www.kelseyskaggs.com
Album: Lady Liberty EP
Reviewer: Emily Bangs
Photos: Courtesy of the kelseyskaggs.com and her facebook page.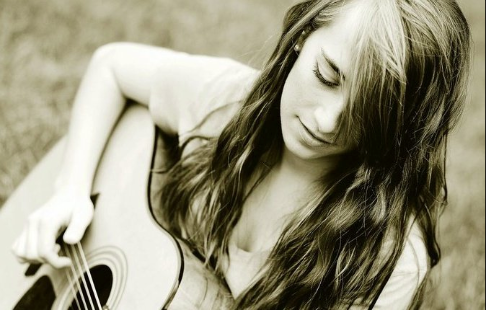 First of all, Kelsey Skaggs is not directly from Cincinnati. She resides fifty-odd miles north in Dayton when she's not on the road with her band. However, her Lady Liberty EP is a must listen for fans of local acoustic folky tunes.
As a singer-songwriter myself, I'm always looking for new peers for inspiration. Just the other day, I stumbled upon Kelsey Skaggs and was blown away by the nineteen-year-old's mature sound. Don't let the last name fool you, Miss Skaggs is a beautiful girl with a vocal range that calls upon a smoky semblance of Sara Bareilles, Taylor Swift, and Regina Spektor.
I can't say for certain that the Lady Liberty EP was produced in Nashville, but that was the aura they achieved. The first track "Cheesecake" begins with two twangy guitar lines that attack from the flanks while Kelsey commands in the center of the mix. She tells us a whimsical tale of teenage relationship; however, despite doubling almost all her parts with harmonies, the guitars sadly overpower her vocals during many parts of the song.
If I hadn't mentioned her age, you would think this songstress was in her twenties by her confident melodies and thought-provoking lyrics. The Dayton songbird is not afraid to write outside the box of boys, love, boys, and timidity that young female pop songwriters often find themselves cornered in.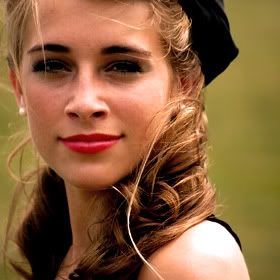 The title track "Lady Liberty" is an apostrophe to the American spirit of freedom, chronicling the plight that children all too often experience in our "land of the free." The sobering theme doesn't prevent Kelsey or her band from keeping your toes tapping along while she sings in classical country-style two part harmonies.
"Be The Change" is a note-to-self revelation song about coming to terms with who you are and a reminder that only those without any sin should cast the first stone. "Slowly Breaking Me Down" is a pop-country duet ballad in the fashion of Lady Antebellum. Her Regina Spektor influences shines in the final track of the EP allowing the guest male singer to fill up the low end, freeing Kelsey to express some falsetto nuances that cascade in a delicate downward staircase of grace notes, further accentuating the meaning of the song.
Tomorrow (March 10th) you can see Kelsey performing at the Refuge Coffee Bar. On the 17th, she'll be at Sitwell's Coffeehouse, and then on the 19th she joins a cast of local artists at Roh's Street Café as part of the Clifton Heights music festival.
Stream the Lady Liberty EP for free at
mixmgmt.com/kelseyskaggs
, search for her on facebook, and don't miss the chance to see this talented fairer-sex musician at one of her stops her in town.