Band: The Frankl Project
Album: Riot Fest 2009 Demo
Reviewer: Kelly Tucker
Photos: Ryan Thomas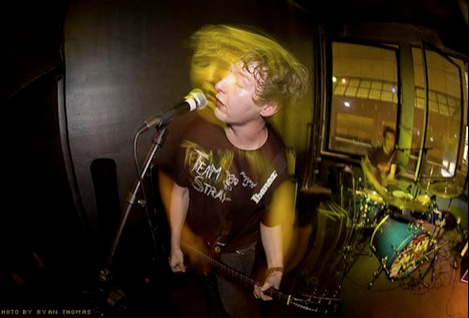 Frankl Project vocalist Jake Tippey has a timeless voice. His stylistic virtuosity allows him to soulfully belt, scream, growl and murmur softly to fit each of the Frankl Project's "Riot Fest 2009's" unique tracks.
The whole band covers every genre, from soulful, hard-hitting blues to hardcore flavored punk to acoustic soul to poetic folk. Not only do members Tippey, Joe Frankl and Paul Schroder possess great technical skill, they add the extra pauses and calculated rhythm to create a climatic musical experience that sends chills down the listener's spine.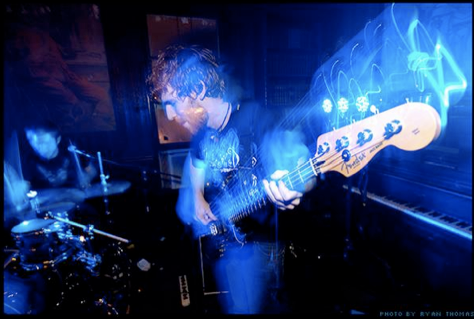 The compilation begins just as it should — with the unforgettably powerful "Juicy Jackhammer." The infectiously foreboding lyrical hook, "Mississippi's burnin'" draws the listener into a unique whirlwind of electric guitar buildups and pounding percussion with intense energy.
The first track immediately gives way to, "Greyhound Bust," with a mature, muted intro that dives into a somewhat contemporary blues style. Other highlights of the compilation include the acoustic, "Home Tonight," a fast-paced folk track that plays like a beautiful, lovesick rush. "The Past" combines soulful harmonies and choruses with carefree acoustic strumming that puts a decades-old spin on the band's sound.
The Frankl Project are one of the few local bands that possess the talent and musical range to gracefully transition from one genre to the next with an ease that provides a little something for every listener. "Riot Fest 2009" is not just a dabbling sampler of multiple genres, but proof that the musicians have mastered a multitude of musical expression.
After listening to "Riot Fest 2009," there is no question why the band has been recognized with a Cincinnati Entertainment Award. After having conquered the Cincinnati music scene, it's just a matter of time before these passionate musicians gain the national recognition "Riot Fest 2009" demands.